UnCalendar® Lifestyle Organizers – The best Day Planners on the Planet
---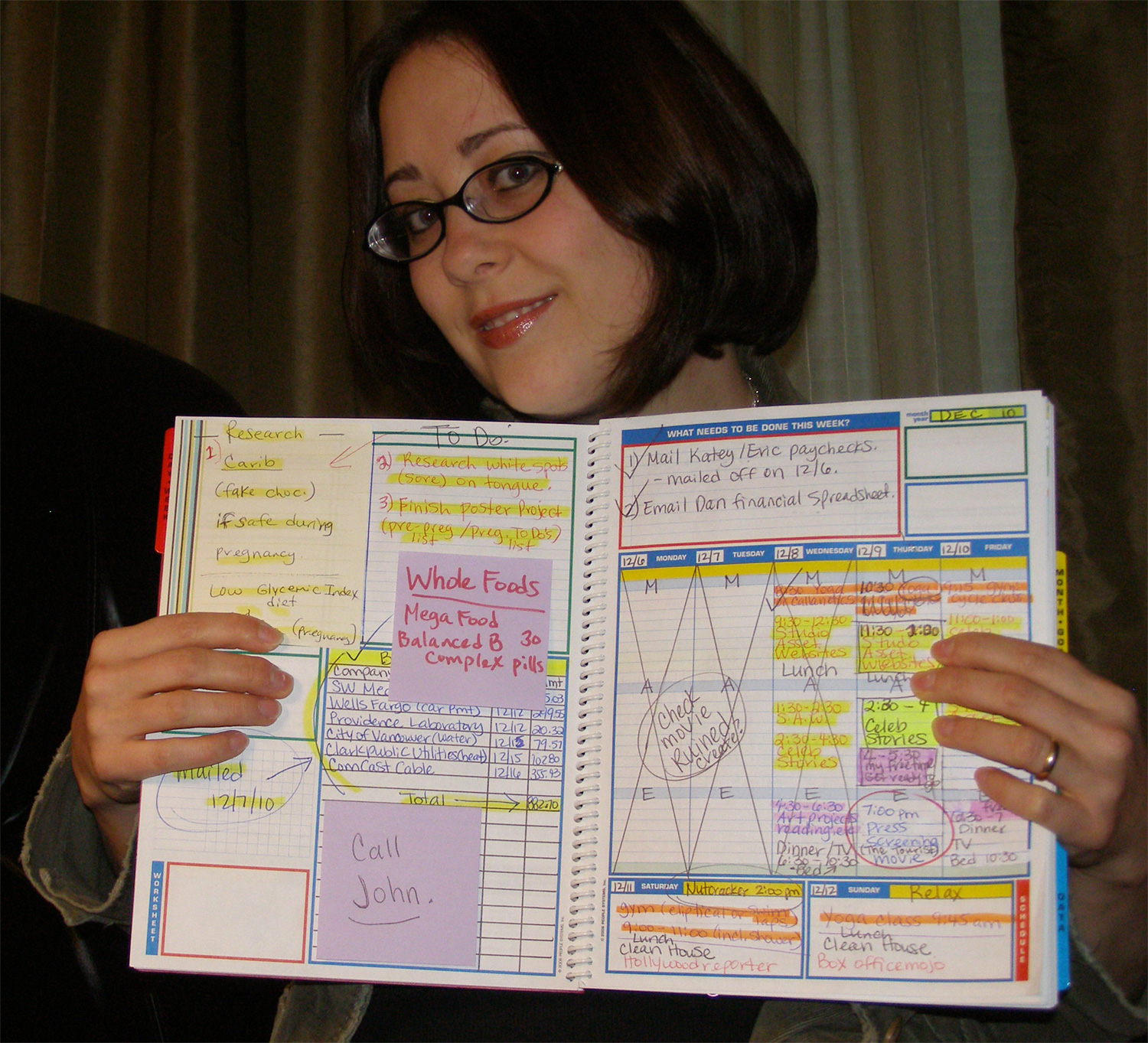 Uncalendar Planners (Full Size shown here) is behavior engineered to help you plan your busy life!
Buy Uncalendar FULL Size (11″ x 8.65″)
Buy Uncalendar HALF Size (8.65″ x 5.6″)
Customer Comment
"I received my Uncalendar in the mail last week, and although I haven't had it for a long time, I am very glad with my decision to purchase one. I love it so far! It is the best invention for creative, artistic thinking people that I've ever seen! I really love the "post it note" spacing available for writing notes, stapling coupons or pictures, etc. I also like that the dates have been left blank.
I can tell already that it is going to be a lifesaver for me! And it's way more FUN to use….so I know I will actually use it.
Starting already today I've gotten most of my work accomplished… and I actually have free time this afternoon because my daily tasks have been compartmentalized and organized (finally) making for…a happier more productive ME!
Thank you so much!
A new loyal customer,
-Leanne Tyler
Features and Description
Every UNCALENDAR® gives you… A real sense of accomplishment! Enjoyment in planning your day, week, month and year. Excitement about setting your goals and watching your progress. A quick and easy system to: Plan. Organize. Store. Remember. Retrieve. Record. They're amazing.
Uncalendar FULL size
Size (w/l/h): 11 x 8.65 x 0.5 inches
Weight: 1.15 lbs
Heavy-duty Coil Binding
Easy-turn Pages
Book-like Construction (leatherette covers front and back)
Available in Red, Blue and Black
Price: $21.95 (Only available in USA & Canada)
Uncalendar HALF size
Size (w/l/h): 5.625 x 8.65 x 0.5 inches
Weight: 1.0 lbs
Heavy-duty Coil Binding
Easy-turn Pages
Book-like Construction (leatherette covers front and back)
Available in Red, Blue and Black
Price: $16.95 (Only available in USA & Canada)
Questions? Don't hesitate to contact us to discuss how we can work together to support your students and teachers.
Call or email today: 215-694-6667 | jesse@visualleap.com